---
Respecting the game with Naturalis® bullets
Lapua has manufactured Naturalis® bullets since 2002 and now presents the 3rd generation of the lead-free hunting bullet. The Naturalis® hunting bullets and cartridges can be used in hunting areas where lead core bullets are prohibited.
The new Naturalis® design uses state of the art technology to produce consistent, controlled expansion. The polymer valve design uses hydraulic force to create the optimum mushrooming effect at the widest velocity range on the market.
The bullet is designed and manufactured by using pure copper. The material, design and controlled expansion ensures a solid and nearly unbreakable construction.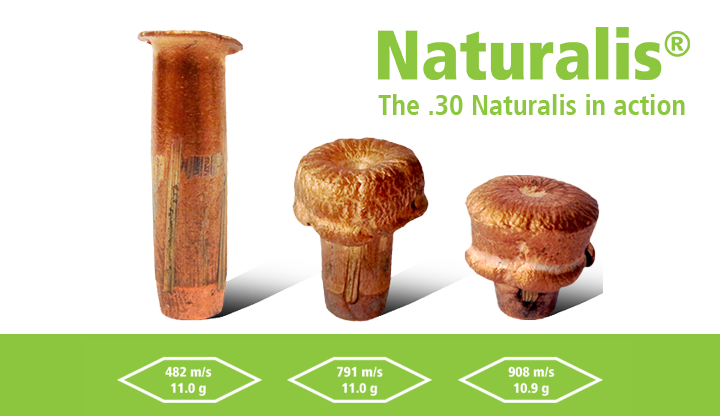 ---